The Lit Student
I am trying to attempt to write about a writer, it is his birthday today…. there are caveats because I know very little of the writer, Saadat Hassan Manto (1912-55) one,  and I want to write something  as I'm so influenced by the little I have read and heard of him that I cannot keep my mouth shut and partly because I come from a different part of the country where Partition was summed up in a line in a history textbook. Therefore the urgency to tell the world something, as a tribute. However, do not categorize him as a writer who writer about Partition alone. His works are strewn with these details, but he began his writing career in the 1930s, what he writes is about society in general, what we do no want to talk about, what is out there in its bare nakedness…. Take for instance, his most anthologized short story Toba Tek Singh  Toba Tek Singh and other Stories, the book,  is available here if you want to own a copy that is
…. May be I could tell you a story he wrote, that will tell you more about him… below the post, there are links to some short stories in translation and some articles…
The short story is titled "Khol do!" When in English, it reads as "Open it!" Hardly four sides long…it narrates an episode in the life of a father Sirajuddin in search of his only daughter Sakina at a time when British India was partitioned into India and Pakistan.
Khol do! is set in a camp of migrants who were forced to move from their homes to the newly divided part of the erstwhile colony depending on their religious status. For instance, Hindus in Lahore moved to India, while the Muslims in Punjab moved to Pakistan. It was never an easy movement, millions have died, died homeless, died on the roads, died abused, died jumping into wells to save their honour, died as part of the family's need to protect their honour…. many led and still lead a dead life smitten by the violence of this historical hour called the Partition.
It is the other, unacknowledged, silenced side of the Indian Independence of 1947. What Independence one may ask, when on the other side, millions lost homes and lives in very violent ways. If we notice, particularly as we live in a patriarchal society, history is majorly populated by MEN. WOMEN hardly seem to have a past or a say in that matter. Their suffering is never acknowledged. I would be bracketing off the everyday common if I say MEN. The everyday commoner's experience is also not officially acknowledged.
Again, Partition is that part of our history that has no commemoration, it has no official voices, no monuments; it is one event in our history that we would love to forget, not to talk about although it has shaped and broken the lives of those who were part of it. The South of India has very little to do about it for instance, for us Partition is just that one line…. in 1947, that one Radcliffe line that is the cause of many of the tensions we face today!
Reading Manto is an experience….Flikart has a copy of Naked Voices: Stories & Sketches
Khol do! is about one such event were the divide between boundaries are blurred. No! not in the positive, in the negative. Read the story in Hindi/Urdu if you know the language. For the non-Hindi speakers here's the link to the English translation Open it! I'm paraphrasing the story here…
… Sirajuddin searches for his Sakina in the camp for days, but he cannot remember where he lost his daughter in the crowd. That's when the young volunteers arrived. They gave him some hope. He described her features to them, told them she looks like her mother, a mole on her chin and very beautiful…. they promised they would bring her if they find her….. On their way to Amritsar, they found a girl, she was beautiful, she had mole on the chin…. she was Sirajuddin's daughter… they fed her, gave her milk and helped her on to the lorry….
Towards the end …. there is a stir in the camp when Sirajuddin goes to the hospital one day…. there was a limp body of a girl on a stretcher….
A light was switched on. It was a young woman with a mole on her left cheek.

"Sakina," Sirajuddin screamed.

The doctor, who had switched on the light, stared at Sirajuddin.

"Who are you"

"I…. I'm …. I'm her father," he stammered.

The doctor looked at the prostrate body and felt for the pulse.

Gesturing to the window, he said to the old man: "Open it (Khol Do)"

The lifeless body on the stretcher moved slightly.

Her hands groped for the cord which kept her salwar tied around her waist.

With painful slowness, she unfastened it, pulled the garment down.

"She is alive. My daughter is alive," Sirajuddin shouted with joy.
The doctor broke into a cold sweat.

(Source: The Reluctant Feudalist| I've made a couple of additions and deletions to the text above). Black Margins is a collection of Manto's short stories of which Khol do! is a part. Black Margins is also available at Flipkart
I remember another story, a 4 liner…. During the partition, an assassin killed a man on the road and cut open the pyjamma chords and he gasped.  (paraphrased)
That is Manto, he knew how to capture the unsaid and silenced in unique ways… read him if you haven't read him until now… so read him. 
If he were alive, Manto would have been 100 today. His writing does not have any garbs of the society, he presents the naked truth, the reality and experiences of the everyday commoner…. whose voices we often miss in a book of official history.
Happy Birthday sir, wonder whether he would shut his door on me, if I called him Sir….
Related articles
What do you think is the greatest gift we have. Does something called Memory figure  anywhere in the list! Even if it is absent, hats off to the creator, the one with the capital C, it's one lovely technology put in place to recollect the past. However, it does become a burden when some phases of that past are painful and the sapiens concerned have sharp memories!! The ingenious memory technology then becomes a torture! Even then, to remember good times and bad, we have this something installed in our brain. Kudos to you creator… and thank you, we do have that freedom to shout at them when things go bad!
I talked about memory in so much length as Noor is about that. Memory may not be a character in the sense of a persona but memories of the main characters play the vital part in solving the puzzles, for realizations, and tying loose ends. I would love to call it a thriller!
In short, Noor is a story of recollections through Paintings by a little special child called Noor!

 Noor |Sorayya Khan | Alhamra Publishing, Islamabad, 2003 |Penguin India, 2004|Style: leaning towards a documentary
The memories here are traumatic so much so that one character, Sajida, Noor's mother has forgotten that she has memories of her childhood days during the cyclone of 1970. On the other hand, our war hero, Ali, who adopted her at 5 or 6 from Bangladesh, has shut everything linked with the war he was part of – the War of Independence fought by the people of East Pakistan (now Bangladesh) in 1971 neatly into compartments in his brain. He locked them up and threw the keys into the Arabian Sea! Such is the story line. Sajida is oblivious, therefore, has no realizations until she is made to remember them all. Ali is a living trauma for he suppresses those memories consciously.
Noor acts as the catalyst. Each of her paintings is an image from their past. It acts as a trigger to remember the whole incident. Ali and Sajida come to terms with their respective pasts, are able to talk about it with some clarity….
What makes Noor special is that she is a child born with some form of chromosomal disability not named in the novel; and she is an artist.  Her ability to paint memories of her grandfather Ali,  whom she has no blood relation with is something bordering magic realism …. At some level, it can be looked at a reconciliation at the domestic level of what is played out at the national stage between Pakistan, East Pakistan and Bangladesh. Therefore, Melodramatic and Symbolic.
The story in a nutshell
We have a soldier, Pakistani by birth: Ali, filled with youthful patriotism, he enlists in the army to fight this war. Within a few days in the battlefield, he realizes that war is an ugly affair just like his Naanijaan had predicted before he left. But, since he was here, he had to obey orders, orders which he was forced to obey for he was a junior officer. Typhoid comes as a rescue, and Ali heads home. On the way to the airport, he finds a girl of 5 0r 6 on the road… He takes her along with him to his Naanijaan, they bring her up as their own daughter, Sajida… Noor is Sajida's third child and she is magical…
Cross Posted @ BookReviews


The God of Small Things by Arundhati Roy | DOP: 1997| Publishers: Random House, IndiaInk| Get your Copy  Online 
My rating: 4 of 5 stars
I've read the novel The God of Small Things (GST) multiple times but never ever wrote a review on it. We share a love-hate relationship and today is one of those days I'm in love with it, therefore, an attempt at a review It is one of those must reads, specially for Indian readers because it catapulted Indian Writing in English to the world literary scene again after a lull of 17 years, after Midnight's Children (1980). A publication marvel translated into 20 foreign languages immediately after its release, a Booker Prize winner, loved by great critics … I can go on…there cannot be two opinions on this, it is a well written novel and it was an instant hit because of many of the a fore mentioned reasons.
What about GST? GST at the heart of it all is the story of the Ipe family of Ayemenem a small village in Kerala; how the Ipe Family fell apart after 'the Terror' rocked the family in the summer of 1969. The chapters which alternate between the past and the present 23 years apart narrate the story of its youngest generation, Rahel, Estha and Sophie; it is their story. But it is not only their story. It is the story of their parents Ammu, Baba, Chacko and Margaret Kochamma and their grandparents, Mammachi, Papachi and Baby Kochamma their servants, Velutha, Kochu Maria and their ancestors, about Kerala, its history, colonialism, missionaries, development, communist party, superstitions, revolutions, discrimination, injustice, violence and trauma. It is also a commentary on the 150-200 years of Kerala's cultural life.
There is something for everyone in this book. So if you haven't read it yet, highly recommended. if you don't like it then I will empathize with you in my bad moods when I hate it
PS: I hated it because I had to work on it for a project… therefore, moral of the story, never take up something you love to work continuously unless you are sure you will not hate it
Cross posted @ Book Reviews, Guardian Book Reviews
Related articles
Midnight's Children by Salman Rushdie
My rating: 5 of 5 stars
Finally, I've read the canonical text titled Midnight's Children (MC) by Salman Rushdie (SR)
wipes the sweat off the brow, and keeps the book aside on the shelf for all to see
Midnight's children is about India, the new free India born on 15 August 1947 with all its hope for development and progress, dreams of becoming a world power, an ambition to remove all social prejudices, a new order of democracy … in short everything we the people of India dreamed of when the British left for their land, leaving us to govern our own.
Rushdie narrates the story through the 1001 children born during the midnight hour in 1947, therefore the title. What's in store, they are born with magical powers . The quality and creativity of their powers decrease as the birth time is away from the stroke of midnight. 1001 children, 1001 powers, 1001 dreams are born (now 1001 sounds familiar does it not and out which 420 die (420 really )… and their dreams to change the world are squashed when Indira Gandhi (the widow) calls for Emergency! a thwarting of the very freedom democracy argues for its citizens. There is also a second generation of children born during the Emergency who are born grim and sad as opposed to our dreamy-eyed MCs
In short, Midnight's Children is an allegory, Saleem Sinai the protagonist is the new free India and through him Rushdie creates a historicity of our country. Rushdie develops the plot by tracing 32 years pre- and post- 1947, therefore the timeline of the book is 1915 (yes you guessed it right, World War 1 to 1979). He traces the history of 3 generations of Saleem Sinai's family, a family born in the Paradise (think) of Kashmir.
The book is divided into 27 chapters (any echoes there?? … the New Testament in The Bible), chronicled by Saleem who is also a character in his epic production … (if you think it is borrowed from The Ramayana or The Mahabharata, you guessed right …)
I was fascinated to encounter almost everything I have read or heard or known culturally in this book – the fairy tales, the epics, the folktales, the history books, cultural changes, religion, social prejudices, games.. its intertextual and we relate… from Snow White's story to the game of snakes and ladders.. we see how Rushdie has bound it all into one book. Oh! A note of caution, it's a postmodern novel with postcolonial politics, therefore, constantly, the chronicler, our Saleem wonders what is genuine or authentic… there is a soul-searching and self-reflection on writing of fiction itself… and the idea of a one India created by the West is discarded and in place there are multiple Indias which is the truth of the matter …. but he warns you time and again it all fiction, it's all a story…
Confession: I've tried reading this book a couple of times before, but never went past the first chapter. It could be the paperback/pirated edition and its stupid font size or bad paper quality, who knows, I'm still trying to put my figure to it. But this time round, it was a smooth ride, and I loved every bit of this Booker and Booker of Bookers winner.
Enjoy peeps It's not that bad at all… View all my reviews
Author: Salman Rushdie | Book  Title: Midnight's Children | YOP: 1981 | Awards: Booker 1981, Booker of Bookers: 1993 & 2008|Get a copy Online. 
Related articles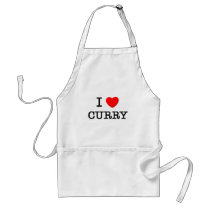 Long time ago, one of our Profs asked us to go to the library and fetch him a poem by William Makepeace  Thackeray. Make a note people, none of us knew that this man called Thackaray wrote poetry back then. For us, he wrote just one big fat book, …..The Vanity Fair…. I'm sure most of you would have read that grudgingly!
Now, this Prof of ours was an authority on Victorian Era (19th century) who often played pranks on us for our lack of knowledge in the subject


You could actually see the 25 of us, running pell-mell inside this huge dark library, behind stacks of books, dusting  old heavy hardbound encyclopeadias, weighing them, sneezing all the way, pestering the librarians, smsing seniors, waking research scholars in the middle of their day slumber to be laughed at


that nothing of that kind ever was written in the English language or there was never a writer by that name or a jounal published that year or no war erupted 'cause of that!!
Once bitten, twice shy! We never made an effort to even go near the garden of the library for a pow wow until the morning of the class to find to our surprise that Makepeace, who was born in Calcutta, had fallen in love with the Indian Curry so much so that he penned an Ode to the dish and published it in his collection titled Kitchen Melodies!!
Three pounds of veal my darling girl prepares
And chops it nicely into little squares;
Five onions next procures the little minx
(The biggest are the best, her Samiwel thinks),
And Epping butter nearly half a pound,
And stews them in a pan until they're browned.
What's next my dexterous little girl will do ?
She pops the meat into the savoury stew,
With curry powder table-spoonfuls three,
And milk a pint (the richest that may be),
And, when the dish has stewed for half an hour,
A lemon's ready juice she'll o'er it pour.
Then, bless her !  She gives the luscious pot
A very gentle boil — and serves quite hot.
PS – Beef, mutton, rabbit, if you wish,
Lobsters, or prawns, or any kind fish,
Are fit to make a CURRY. Tis, when done'
A dish for Emperors to feed upon.
It had us laugh, it made us smile, it made us think of Makepeace as one of our kind… who doesn't love some curry and his CURRY had made our day, so off we were after class to order some curry with our rotis that day …
Curry memories, favourite curries, recipes are all welcome… And you know what's up for grabs


MJ
was telling me the other day that people use the word
'awesome
'
so much these days to describe anything and everything, from the relevant to the irrelevant, that the word has lost its meaning and charm for her. I saw myself nodding to what she said. I really don't know what to discern if somebody says awesome after every word or sentence they speak! I don't know whether they mean
the slang
or the meaning !!!!
American
culture catching on us fast, may be… we talk like them at least, use their spellings, their punctuation style and we think or even better, are made to believe that those are the correct forms of language, decorum and dictum.
Common problem.
But nobody cares! another common problem again!!
For people who are schooled totally on
British English
and Indian English as a extension, American English sounds a little offish. Take no offense plzzz… Only in the usage, let me remind you, in pronunciation to be precise and vocabulary in general, nevertheless I enjoy their literature and their spirit of pursing the dream.So most of us mix together all the englishes when we write and speak, and if you are submitting a written document to a university professor who specialises (is that z or s;-), or somebody with strict rules on the lanuguage,  they will tsk tsk at it and jot down at the margin in red 'to stick to one form of the English!! Plzz!!'
Let's make things clear here a little, otherwise I may be in some danger of being misunderstood. And the clarification is, I have absolutely nothing against the Americans per se and I fully understand why they rebel today or have rebelled in the past against anything remotely British.
Hold that thought there and come to
India
… Does it not make you wonder why most of the Indians, that is,
us
, revere even the tiniest of ants imported from the West!
Always
!!
We have a similar history …We went through the same tortures of colonialism. We were exploited and used, we were divided in the name of region and religion under the reign of the great queens and kings of the English monarchy, to be given Independence in 1947 and labelled as what, a part of the third world!! And still we are using this global language. See the
catch
, it is the language of the
globe
even though
Mandarin Chinese
has a larger number of speakers according to statistics.
Without hesitation or shame, we can say that the introduction of the
English language
was a
blessing
in disguise, a
blunder
at the hands of the then British govt. It opened the floodgates to its literature, all kinds. And we in turn won our freedom. We have to profusely send our flowers and deepest regards to
Thomas Macaulay
for his vociferous
Minute
against the Orientalists to make his mother tongue as one of the subjects for our instruction.
But the
downside:
we neglect our
mother tongue
…yes, the tongues spoken by our mothers… However, mother tongue can be a wrong word in the context because our mothers would be using more of the English language therefore, we speak the same and in the purest literal sense, follow it!So,
native tongue
may be an option… whatever the terminology, this is an oft vocalised debated, our neglect for our own languages favouring English because English is the language of power and status and to many of us, ease….
Ok! Put up your hands, eh… comment, that is, how many of us think in English or find it easy to think in English rather than our so called native tongues… I'll tell you my case, there are times when I think in all the languages I have been trained in and at times, I forget a particular word in one language but remember the same or the synonym in the other. That's when these English-English-Native Languages dictionary comes in handy

Are we born translators!!
Would love to know your take
"
they found …
some scattered brushes,
and a palette with green and yellow colors mixed on it,
and – look out the window, dear,
at the last ivy leaf on the wall.
Ah, darling, it's Behrman's masterpiece -
he painted it there the night that the last leaf fell"
The Last Leaf – O. Henry
PS: I found this story so boring in school and out of it too..
But this leaf, made me look it up
And Yes I read,
I still like what he wrote about Soapy
in The Cop And The Anthem



Spotted n Shot: PNA…and AB walked the other way


Thought I'll share one of those poems I seem to like a lot. The art of losing isn't hard to master… the refrain

Title: One Art

The art of losing isn't hard to master;
so many things seem filled with the intent
to be lost that their loss is no disaster,

Lose something every day. Accept the fluster
of lost door keys, the hour badly spent.
The art of losing isn't hard to master.

Then practice losing farther, losing faster:
places, and names, and where it was you meant
to travel. None of these will bring disaster.

I lost my mother's watch. And look! my last, or
next-to-last, of three beloved houses went.
The art of losing isn't hard to master.

I lost two cities, lovely ones. And, vaster,
some realms I owned, two rivers, a continent.
I miss them, but it wasn't a disaster.

– Even losing you (the joking voice, a gesture
I love) I shan't have lied. It's evident
the art of losing's not too hard to master
though it may look like (Write it!) a disaster.