Thackaray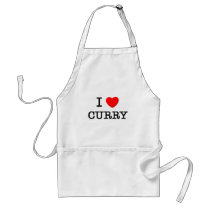 Long time ago, one of our Profs asked us to go to the library and fetch him a poem by William Makepeace  Thackeray. Make a note people, none of us knew that this man called Thackaray wrote poetry back then. For us, he wrote just one big fat book, …..The Vanity Fair…. I'm sure most of you would have read that grudgingly!
Now, this Prof of ours was an authority on Victorian Era (19th century) who often played pranks on us for our lack of knowledge in the subject


You could actually see the 25 of us, running pell-mell inside this huge dark library, behind stacks of books, dusting  old heavy hardbound encyclopeadias, weighing them, sneezing all the way, pestering the librarians, smsing seniors, waking research scholars in the middle of their day slumber to be laughed at


that nothing of that kind ever was written in the English language or there was never a writer by that name or a jounal published that year or no war erupted 'cause of that!!
Once bitten, twice shy! We never made an effort to even go near the garden of the library for a pow wow until the morning of the class to find to our surprise that Makepeace, who was born in Calcutta, had fallen in love with the Indian Curry so much so that he penned an Ode to the dish and published it in his collection titled Kitchen Melodies!!
Three pounds of veal my darling girl prepares
And chops it nicely into little squares;
Five onions next procures the little minx
(The biggest are the best, her Samiwel thinks),
And Epping butter nearly half a pound,
And stews them in a pan until they're browned.
What's next my dexterous little girl will do ?
She pops the meat into the savoury stew,
With curry powder table-spoonfuls three,
And milk a pint (the richest that may be),
And, when the dish has stewed for half an hour,
A lemon's ready juice she'll o'er it pour.
Then, bless her !  She gives the luscious pot
A very gentle boil — and serves quite hot.
PS – Beef, mutton, rabbit, if you wish,
Lobsters, or prawns, or any kind fish,
Are fit to make a CURRY. Tis, when done'
A dish for Emperors to feed upon.
It had us laugh, it made us smile, it made us think of Makepeace as one of our kind… who doesn't love some curry and his CURRY had made our day, so off we were after class to order some curry with our rotis that day …
Curry memories, favourite curries, recipes are all welcome… And you know what's up for grabs